It all started when…
you were younger. You imagined how you would meet the one your soul loves. It didn't happen as you expected but one thing is for sure. It is forever love. Like Sutliff Bridge, your ceremony connects two parts of the world and you can think of no better place to say 'I Do'. It is the perfect metaphor for the start of this new chapter. A strong, stable structure built to cross the rushing waters of life...okay, it's the Cedar River, but you get the point! Read about Sutliff Bridge and then come embrace the space! Schedule a tour with Al!
Take Center Stage on You Big Day!
The Bandstand is conspicuously situated kitty-corner from the Stable. You have dreamed of saying your vows for all the world to see! Palmer House Stable aims to please. The Bandstand is one of Palmer House Stable's most popular options for ceremony sites! Come embrace the space. Schedule a tour with Al and start making your wedding dreams a reality.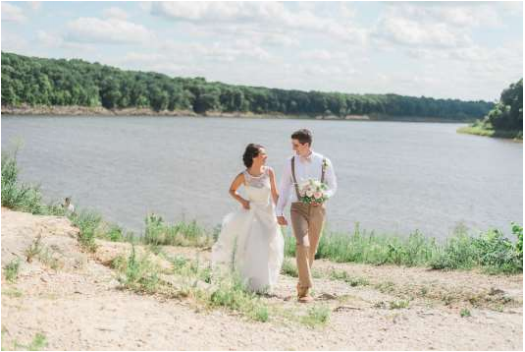 Hillbilly Hill at Lake MacBride State Park
When you imagined your wedding, you pictured the sun setting on the beach. You imagined the soft breeze coupled with a soft kiss from your beloved. You could almost feel the sand between your toes. Your imagination is vivid! At Palmer House Stable, your dream can become a reality! Hillbilly Hill at Lake MacBride is an alluring location and creates the romance you are looking for on your Wedding Day! Read more about Lake MacBride State Park. Then, schedule a Tour with Al!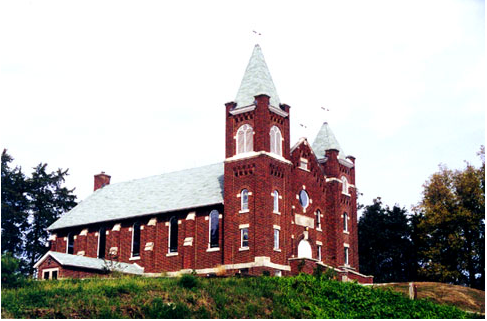 These beautiful ornaments are set on the picturesque prairies of Solon, Iowa. They do not have a denominational affiliation as they are no longer in operation as churches, but are being preserved by Historical agencies for posterity's sake. Explore their websites with the links provided and then schedule a Tour with Al!
Sts. Peter and Paul Chapel or St. Bridget's Church